Elena, from Seattle, WA, has been playing professionally since 1999. She holds a BA in jazz guitar and is proficient in many different genres. Elena started off playing in a Sonoma County based jug band called the Skiffle Symphony. From there she went on to play bluegrass, old time, cajun, country blues, klezmer, calentano and swing
Elena played guitar for many years with the Debaucherauntes, a Seattle based Klezmer/punk fusion group; Touloulou, a traditional Cajun group, and Paul Anastasio and Fire of Tierra Caliente, which features traditional SW Mexican music.
Elena is also a professional music educator, teaching grades K-8, as well as private and group lessons.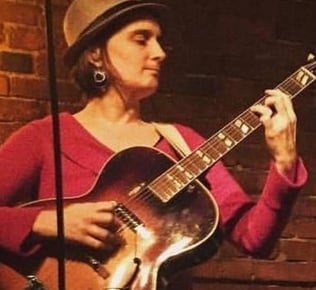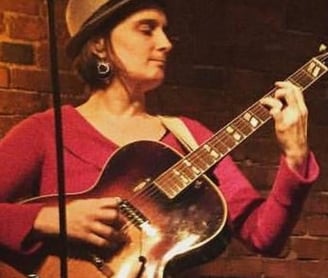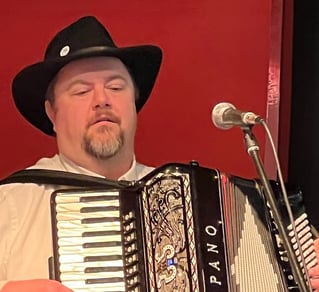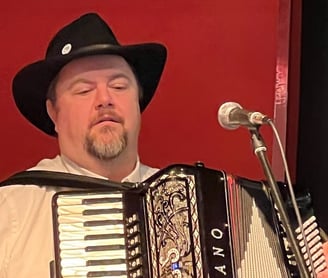 Toby Hanson is a well-studied accordionist and pianist with experience in a wide range of musical styles. A Magna cum laude graduate of Cornish College of the Arts, he has built a career playing both as a solo artist and with various bands. His breadth of experience encompasses multiple styles including French, German, Italian, Scandinavian, Slovenian, Balkan, and American.
Mr. Hanson is the musical director of the Joy Street Orchestra, founder and leader of the Smilin' Scandinavians polka band, and a member of Cowgirl's Dream, Rouge French Cabaret Ensemble, The Jangles, The Highball Boys, and various other groups. He is active in all phases of the music business and has produced and played on numerous recordings. In April 2015, Mr. Hanson was privileged to serve as music director for an off-Broadway production of "The Polish Diva From Milwaukee" in New York City.
His most recent accomplishment is election to the Northwest Western Swing Hall Of Fame as a member of the 2018 class of inductees.
Chris Davidson Upright Bass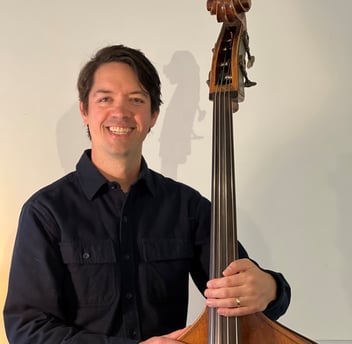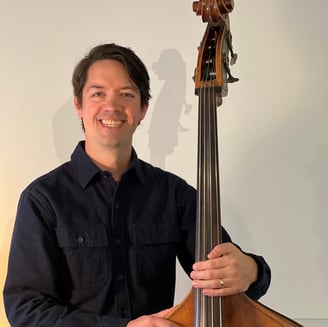 Chris is a multi-instrumentalist, singer and songwriter based in Ellensburg, WA.
Chris studied Ethnomusicology, jazz and classical bass at the University of Washington where he performed with the UW Symphony and a number of jazz ensembles.
Chris also plays mandolin and guitar with various bluegrass, country and swing groups around the Pacific Northwest.
Pete Martin
Electric Mandolin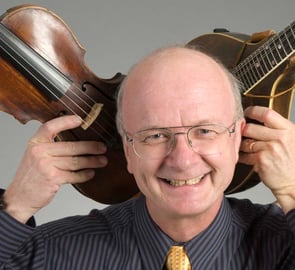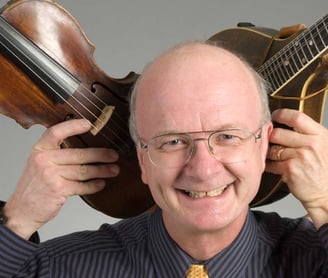 Pete has been called a "national class mandolin and fiddle player" by the Portland Oregonian and "an impressive multi instrumentalist" by SPBGMA Bluegrass Music News. Playing fiddle, mandolin and guitar he has performed and recorded with many Northwest artists.

Pete is a former National Adult Fiddle Champion and has placed in the top 5 at the National Mandolin Contest. He was a columnist for Mandolin Magazine and has authored 13 instructional books on mandolin and fiddle playing.
Pete teaches online private lessons all over the world. Information on his videos, publications, free recordings and music lessons is available at www.PeteMartin.info